To Cricket or Not to Cricket?
"Twenty years from now you will be more disappointed by the things you didn't do than by the ones you did. So throw off the bowlines, sail away from the safe harbor. Catch the trade winds in you sail. Explore. Dream. Discover." - Mark Twain
Our schedule has us staying at 60% campsites and 40% hotels, therefore we wanted to have a flexible option that would fit our family's needs and comfort. We first considered the Mercedes sprinter and to be part of the van-life folks but later determined that it would be an expensive and time consuming build. Our next choice was the Yakima SkyRise Roof-top Tent. Harvey loved it because it was like a tree-house and the bed was comfortable but after using it and having to deal with the inconvenience of climbing down a ladder at night and putting it up and down to use the car, we decided to go with an option that provided more comfort and efficiency at a higher cost. Therefore, we settled on.......
THE CRICKET! That was our answer!
Overall, we chose the cricket because it gave our family of 3 everything we needed for this trip. Taxaoutdoors is the company that makes the Cricket and they did not sponsor this trip. The Cricket has a full size bed, a stowable table, windows with shades so it feels like a home, plenty of head-space when you pop-up the roof, a mini kitchen, an outdoor shower with hot water, a fridge/freezer, a portable toilet, an awning, a heater for the cold weather, and is light (around 1500lbs) enough that any 4-cylinder vehicle can haul easily. Talk about an upgrade from the Yakima SkyRise. We were initially worried about hauling the Cricket, but soon found that our Acura MDX had plenty of power to haul it through various weather conditions. Lastly, the Cricket was within our budget and we feel completely safe inside of it, even on unmarked campgrounds dedicated to the late-night vagabonds of wildlife backpacking.
If you have questions or feedback, please drop us a note here. Thanks!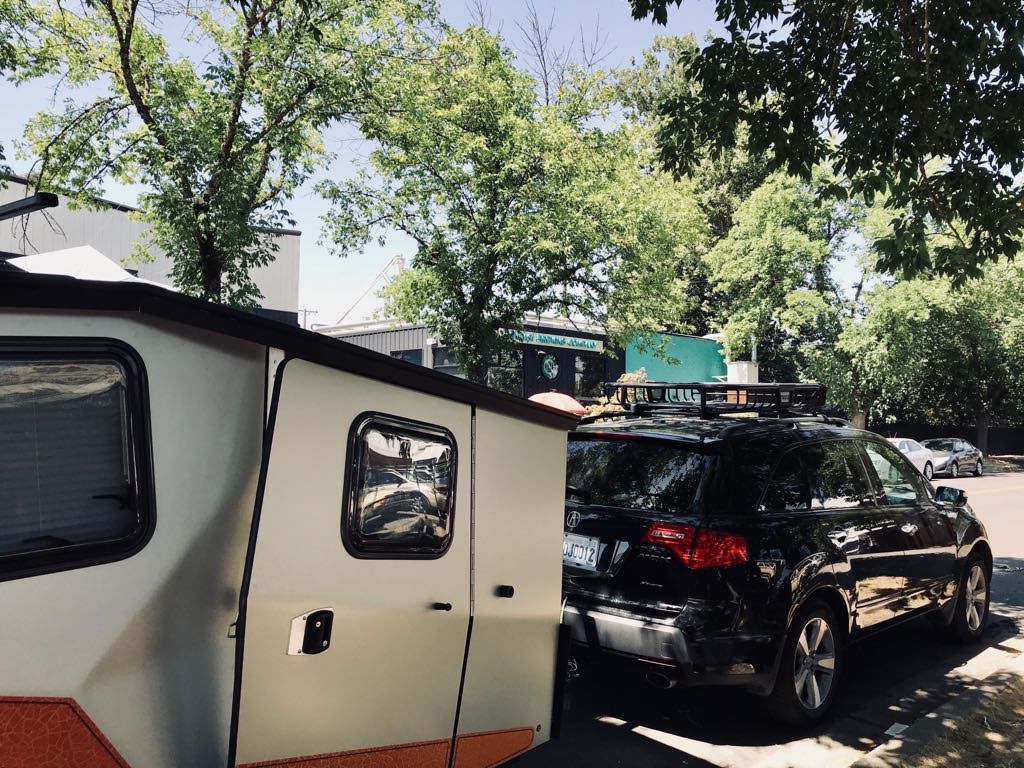 Study construction w/ lots of WindoWs