Overview
The Channel Islands form eight-island off the coast of Santa Barbara and Ventura. Five of the islands are part of the Channel Islands National Park, and the waters surrounding these Channel Islands are part of the Channel Islands Marine Sanctuary. As the result of isolation over thousands of years, these islands have become homes to many unique animals and plants that can only be found on the islands.
Accessibility
The five islands that make up the Channel Islands National Park can only be visited via boat with the Island Packers Cruises. Islands Packers depart from two locations, Oxnard and Ventura, and a one-way trip to each island takes roughly 1 hour. June through August is considered peak season and tickets to visit any of the islands are limited, so please plan in advance and book you ticket at http://islandpackers.com/.
TIPS: If you're going to multiple islands, make sure you go to the right port. There are 2 ports: Oxnard and Ventura. Check twice, cut once.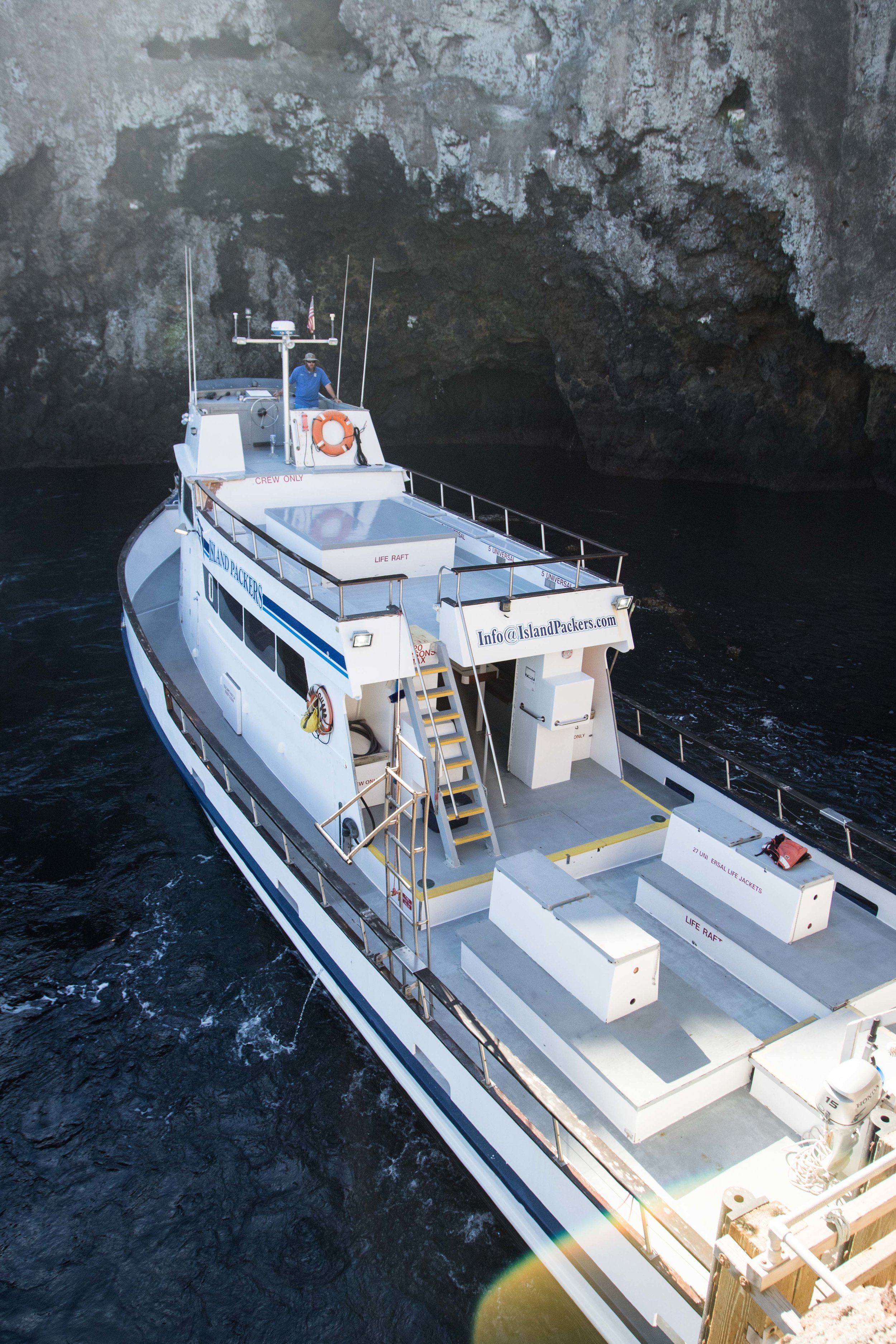 Santa Cruz Island – At about 24 miles long and 6 feet wide, this is the largest of the five islands. We visited Santa Cruz on our first visit to Channel Islands and had a blast. The boat ride was a lot of fun as we had the chance to see many dolphins next to and behind the boat chasing the waves. On the island, the water was crystal clear on the dock and the beach with countless number and variety of fishes and sea life. Although the water was in the 60s during our visit, there were many people snorkeling and kayaking. You can rent or bring your own snorkeling and kayaking gears on to the island. The island has lots of hiking trails and one campground that will require early planning if you are visiting during peak season. There are lots of wildlife on that are unique to the island, such as the island foxes, and they are very friendly.
Anacapa Island – At about five miles long and a ¼ mile wide, this is one of the smaller islands. We visited Anacapa on our second day and was able to hike the entire island within the first half of the day. The island has a campground with limited facilities but it would be a photographer's dream to shoot the night sky on a clear day. If we had time, we would have camped here because it's so unique and beautiful island. Walking around the island made us feel so relax and calm and somehow makes you feel like you're back in time of Anne of Green Gables. We highly recommend this island.
There are other islands we did not visit but wish we had time to visit them all. We will be back to visit them in the future!
Lodging
We stayed at a hotel in Oxnard, CA, and booked day tours to both Santa Cruz and Anacapa.
Closest Cities to the Park:
The closest big city to fly into to visit Channel Islands is Los Angeles, LAX.
Recommended Length Stay: At least 3 full days tour of any of the islands since they are so unique and beautiful. Minimum is 2 days.
Would we be back? Definitely yes, we loved it!
For more photos, they can be found here.