Overview
Located in the southern Sierra Nevada, Sequoia National Park was established in 1890 to protect 404,064 acres of forested mountainous terrain. This park is notable for the giant sequoia trees, including the General Sherman tree, the largest tree on Earth.
Accessibility
The park is relatively accessible by car where paved roads allows any visitor to access most vista points. The park is open year round, but not all facilities will be available, specifically in the winter. Please check with the nps site for additional information regarding what facilities as well as roads are accessible.
Many of the trails in the giant forest are wheel chair accessible so this park is great for kids in strollers but they might not want to stay in a stroller due to the big trees!
Park Highlights
Morro Rock - We stumbled upon Moro Rock while driving in search for clusters of sequoia trees and the sunset view above the forests' canopy was stunning. Moro Rock is a large granite dome with over 350 steps made up of concrete and stone allows us to climb up to the top and experience the amazing beauty of the Sierra ranges at sunset. This is a must visit vista point for either/both sunset and sunrise experience, but will require careful planning depending on where you are staying because of winding roads that may seem short but will take much longer to drive through.

Generals Highway and the Giant Forest - Driving through the Giant Forest via the Generals Highway was magical and filled with oohs and aahs as we kept our eyes wide open in search for bigger and bigger sequoias. Since the Generals Highway connects both Kings and Sequoia National Parks, taking this drive from the General Sherman tree to the Giant Forest Museum is a must. In this giant forest area, there are many hikes that are just amazing. We suggest hike big tree trail, Sherman tree trail and big bear trail especially in the morning!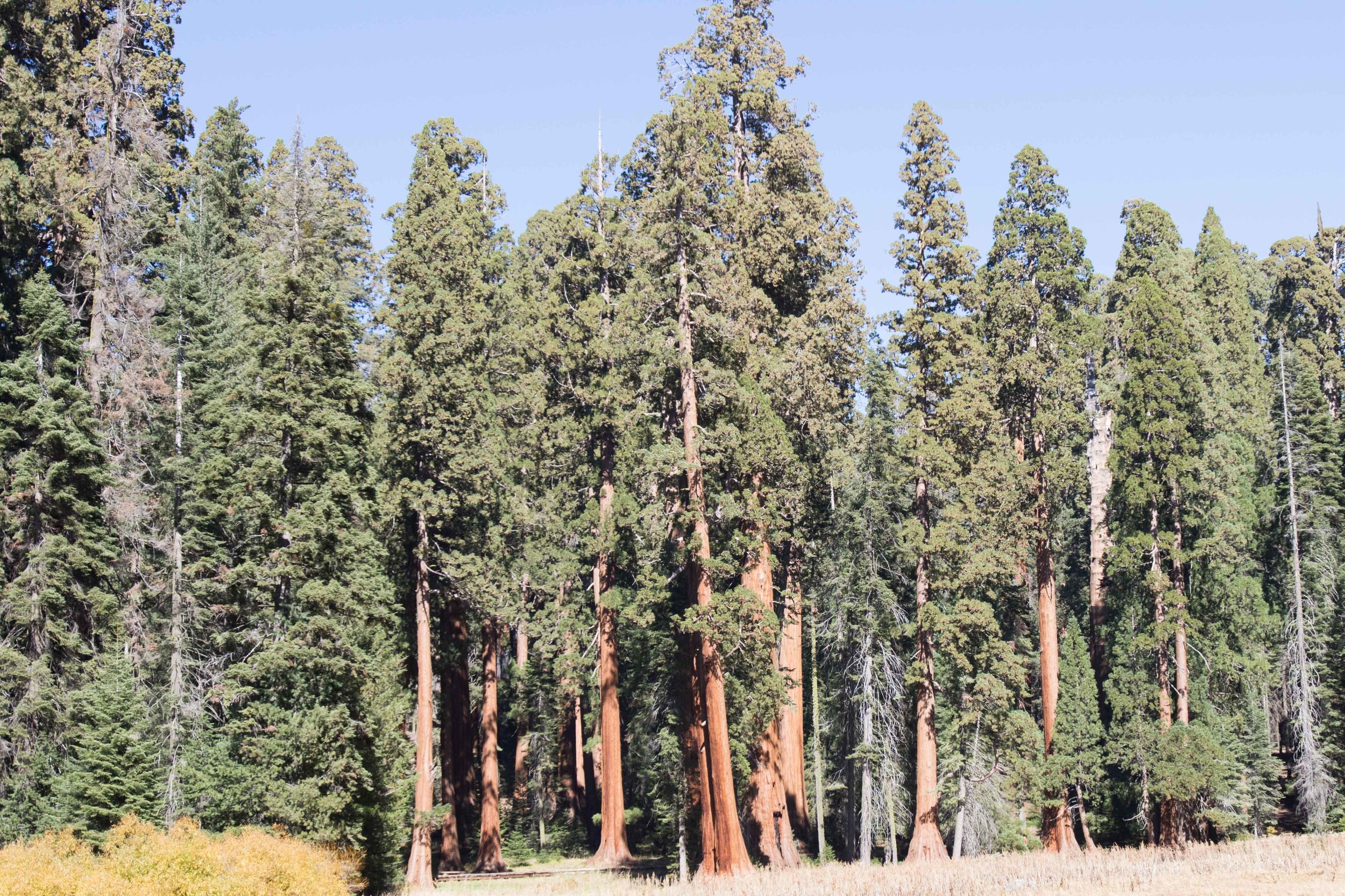 Lodging
We stayed at Azalea campground in the Kings Canyon National Park next door. Azalea is a beautiful fist come first serve campground. Sequoia National Park has several campgrounds such as Lodgepole and Giant Forest, or the Foothills Area. It is best to check with the nps site for availability ahead of time before you pack your tent and sleeping bag.
Closest Cities to the Park:
The closest airport is the Fresno-Yosemite International Airport (FAT), which is about 65 miles south of the park, which equates to a 1½-hour drive.
Recommended Length Stay: At least 3 days if you're just planning to drive around the park, and at least 5 days if you're planning to do some backpacking.
Would we be back? Absolutely, but with more friends and families next time.
For more photos, they can be found here.