Park Overview
Established in 1935, Big Bend National Park preserves the largest tracts of Chihuanhuan Desert topography and ecology in the United States. With about 801,163 acres of land, the park protects more than 1,200 species of plants, 450 species of birds and 56 species of reptiles, and 75 species of mammals. A unique geological feature of the park is that it has large sea fossils, dinosaur bones, and volcanic dikes.
Park Accessibility
Located in West Texas, bordering Mexico, Big Bend National Park is one of the more remote parks to visit. The majority of the park requires a vehicle, sometimes a 4x4, to reach but most roads are paved. Overall the park has plenty of easy to drive to beautiful viewpoints if you don't have the time and/or energy to hike. However, if you do have the desire to experience the raw side of the park, Big Bend will likely be your hiker's paradise. With over 150 miles of hiking trails and elevations ranging from 1,800 ft to 7,800 ft. Big Bend National Park will surely make you want to extend your stay at the park, it surely did for us. This park is for all ages and definitely a place to take kids. Harvey loved it. The park is open year around but peak season is during the winter time due to extremely hot weather in the summer. Many of the visitor centers and facilities are closed during the summer so something to note. And if you are brave enough to come here, please bring lots of drinking water.
Park Highlights
Grapevine Hills Trail (Balance Rock Trail) – This is a 2.2 miles round trip trail that leads you to the balanced rocks. The trail is mostly flat in the beginning then climbs steeply the last quarter mile into the boulders. Harvey loved this trail, especially towards the end because of the fun rounded boulders that you can climb on. Additionally, lots of desert animals may come out to say "hi". We saw lizards, quails and heard that someone saw a tarantula. The drive to the trail head is gravel with a few rocky dips that should be driven with care to prevent damaging your vehicle or getting stuck. This is a must hike at Big Bend!
Santa Elena Canyon Trail – This is a 1.7 miles round trip trail that is a must visit at Big Bend National Park. This trail takes you into the breathtaking1,500 feet high walls of Santa Elena Canyon. Hiking into the canyon will quickly make you feel how small we are, and how grand mother-nature's landscape is. Harvey loved this hike because of the muddy river you cross to get into the canyon. Additionally, there were many bugs crawling around in the parking lot like the stick bug. As a side note - If you're visiting the park without a child or with a older children, kayaking through the Santa Elena Canyon is an absolute must. There are kayaking tours that you can signup for or you can bring your own kayaks and bicycles to complete your trip!
We camped in Chisos Basin Campground and couldn't have been happier because of the beautiful Chisos peaks that surround this campground. Not only is this campground spectacular during the day, but the remoteness of the park allows you to easily gaze at the milkyway and major stars at night. Winter is peak season for the park, and there are a total of 60 sites with 26 sites that can be reserved online so please plan in advance or come early in the day if you will be visiting during peak season. There are other campgrounds inside the park and you can find more information about them here. If camping is not your thing, the park also offers other lodging options and you can find more info about them here.
Closest Cities to the Park:
The closest flying city to visit Big Bend National Park is San Antonio, TX. You will have to drive about 6 hours to get to the park but it is SO worth it!
Recommended Length Stay: At least 3-5 days to see key highlights of the park. Would we be back? Definitely yes when we're back in San Antonio, Texas.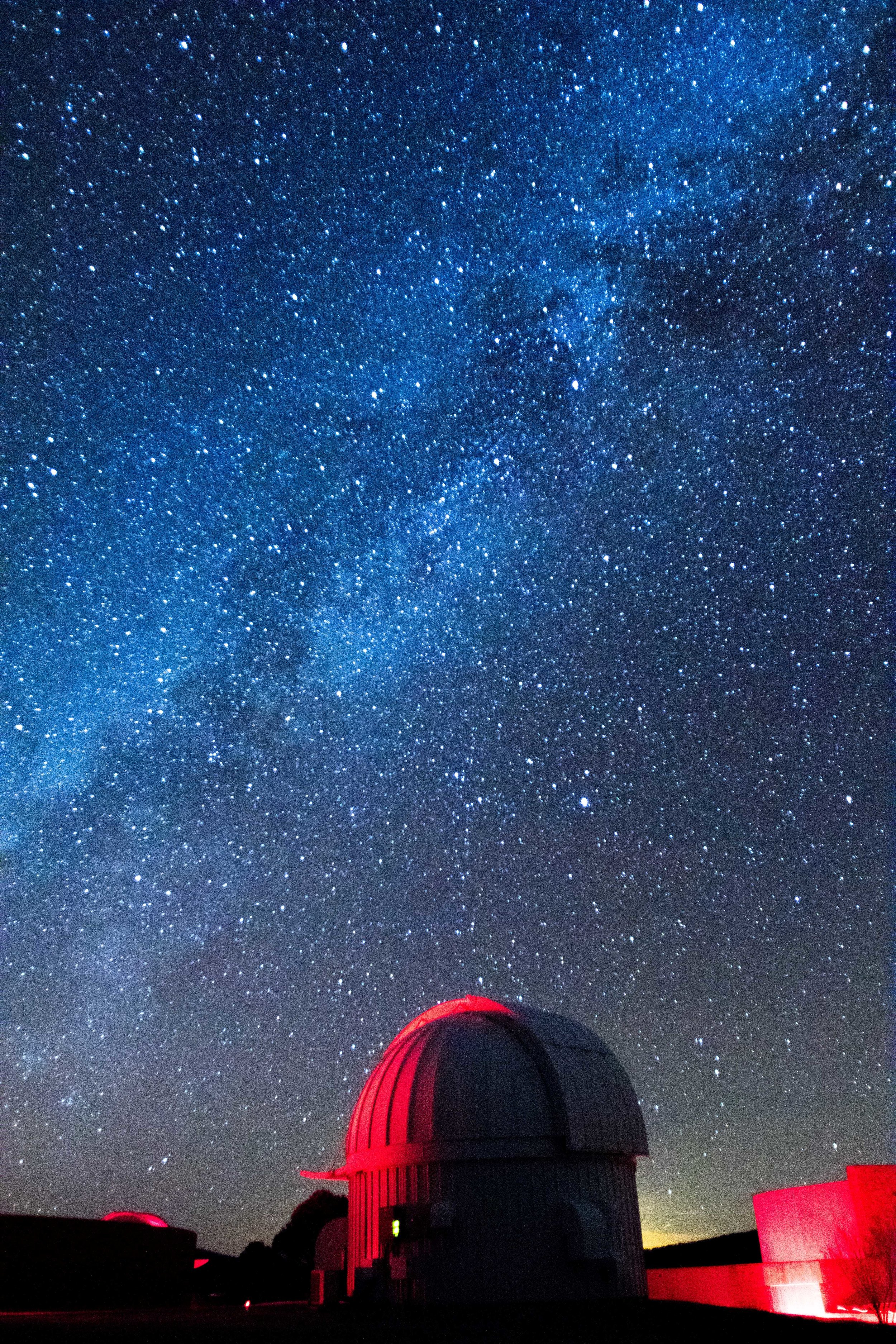 Additional Notes: If you have never been to an observatory, McDonald Observatory is a 4 hours drive from the park and tickets to the Star Party can be purchased online here. We visited McDonald Observatory and it was really a great experience to see the galaxies, nebulas, and other stars far far away from telescopes. Harvey really like using the telescopes and seeing the stars! We also snapped some photos of the Milky Way while we were there and it was pretty amazing!